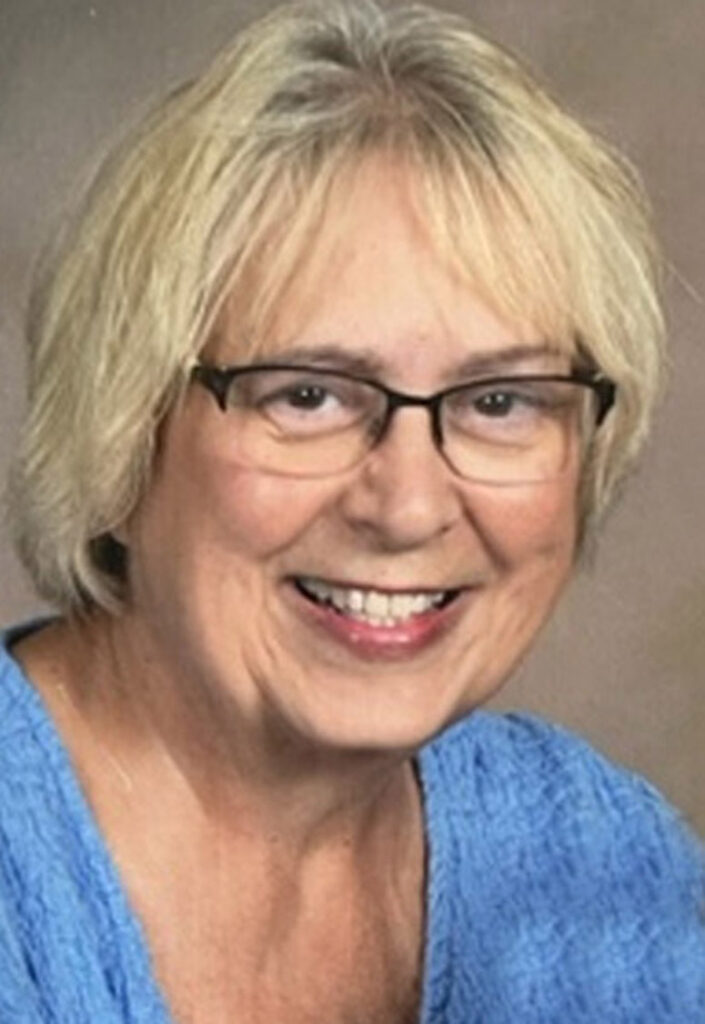 Jill Ellenberger, 73, of Bluffton, passed away on Sunday afternoon, May 21, 2023, at Christian Care Retirement Community in Bluffton, surrounded by her family.
Jill was born April 10, 1950 in Wells County to Joe D. Holloway and Martha Ferne (Starr) Holloway. She graduated from Southern Wells High School with the class of 1968. She worked in the financial banking industry for many years. She started working at Lincoln Life in Fort Wayne and then worked at the Old First National Bank in Bluffton. It was at Old First that Jill met Kenneth "Ken" Ellenberger. They were married on May 8, 1971 at the First United Methodist Church in Bluffton. Jill worked for 24 years at Farmers & Merchant Bank / Wells Fargo Bank as a community banker. After she retired, she worked part-time at Ossian State Bank.
Jill was a supportive mother who was dedicated to attending all of her children's sporting and 4-H activities. She enjoyed being a member of the Red Hat Society.
Survivors include her children, DeAnna (Sri) Pursai of San Jose, Calif., Angel Ellenberger of Decatur, Doug (Christine) Ellenberger of White Salmon, Wash., and Jessica (Dion) Dubbeld of Bluffton; along with 5 grandchildren, Anjali and Nina Pursai, and Shepherd, Otis and Woods Dubbeld.
Jill is also survived by siblings, Sally Jo Tinkel of Bluffton, Dan (Rose) Anderson of Bluffton, Jerri (Don) Lehman of Craigville, Jon (Carla) Holloway of Angola, Jeff Holloway of Fort Wayne, Jody (Jodi) Holloway of Bluffton , and Jay (Marie) Holloway of Wyoming; along with a brothers-in-law Eric Jarrett of Liberty Center and Fred Webb of Fort Wayne.
She is preceded in death by her parents; her husband Ken; and two brothers, Jack Holloway and Steven James "Jim" Holloway; and two sisters, Sara Jane Jarrett and Jenelle Webb.
Visitation will take place from 3 p.m. to 7 p.m. Wednesday, May 24, 2023, at the Thoma/Rich, Lemler Funeral Home in Bluffton, and for one hour prior to the service.
Funeral services will take place at 10:30 a.m. on Thursday, May 25, 2023, at the Thoma/Rich, Lemler Funeral Home in Bluffton, with Chaplain Denise Schwaberow officiating. Burial will follow at Six Mile Cemetery.
Memorials may be made to the College of Adaptive Arts, a program that Jill's daughter DeAnna, oversees, and more information about this organization can be found at www.collegeofadaptivearts.org.
Funeral arrangements have been entrusted to the care of the Lemler family of Thoma/Rich, Lemler Funeral Home in Bluffton. Friends can send condolences to the family at www.thomarich.com.