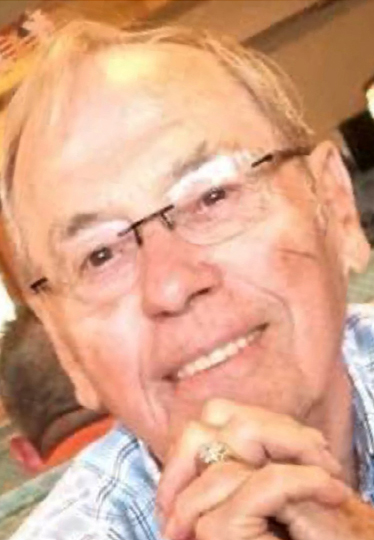 Ronald G. Coffield, 88, of Bluffton, passed away peacefully at his home Friday, Jan. 20, 2023, with his family at his side.
He was born Sunday, Sept. 23, 1934, in Bluffton. He married Roberta J. Crockett Sept. 8, 1957, in Bluffton; she preceded him in death April 24, 2014.
Ronald attended Bluffton High School. He served his country in the U.S. Navy. Ronald owned and operated his truck and was a long-haul driver. He was an honorary adopted grandpa to many.
He was a member of the Teamsters Union Local 414, Grover Sheets American Legion Post 111 in Bluffton, and and the Veterans of Foreign Wars.
Ronald wintered for many years at Gulf Shores, Ala., and enjoyed golfing and gardening.
Ronald will be sadly missed by his daughter Sheila (Mike Malnor) Soto of Fort Wayne; two sons, Rod (Melissa) Coffield of Senoia, Ga., and Bert (Amy) Coffield of Ossian; his companion, Ann Wedding of Bluffton; several nieces and nephews; two sisters-in-law, Dortha Teague of Hartford City and Mary Coffield of Bluffton; and 10 grandchildren and 20 great-grandchildren.
He was preceded in death by his wife, Roberta J. Crockett Coffield; his father, Clyde Allen Coffield; his mother, Emma Gertrude Fryback Coffield; a brother, Rex Coffield; and a sister, Betty Sawyer.
Family and friends may gather to share and remember at the Walker & Glancy Funeral Home, 109 W. Windsor St. in Montpelier, from 2 to 8 p.m. Friday, Jan. 27, and from 10 to 11 a.m. Saturday, Jan. 28.
A service to celebrate Ronald's life will be held at 11 a.m. Saturday, Jan. 28, at the Walker & Glancy Funeral Home with Pastor Steve Rogers officiating. Entombment will follow in the Fairview Cemetery in Bluffton.
Military rites will be conducted by the Grover Sheets American Legion Post 111 of Bluffton and the U.S. Navy.
Preferred memorials are to the Wounded Warrior Project, P.O. Box 758517, Topeka, KS 66675, or to Elara Caring, 7030 Pointe Inverness Way 230, Fort Wayne, IN 46804.
Arrangements are being handled by the Walker & Glancy Funeral Home in Montpelier.
Online condolences may be made at www.glancyfuneralhomes.com