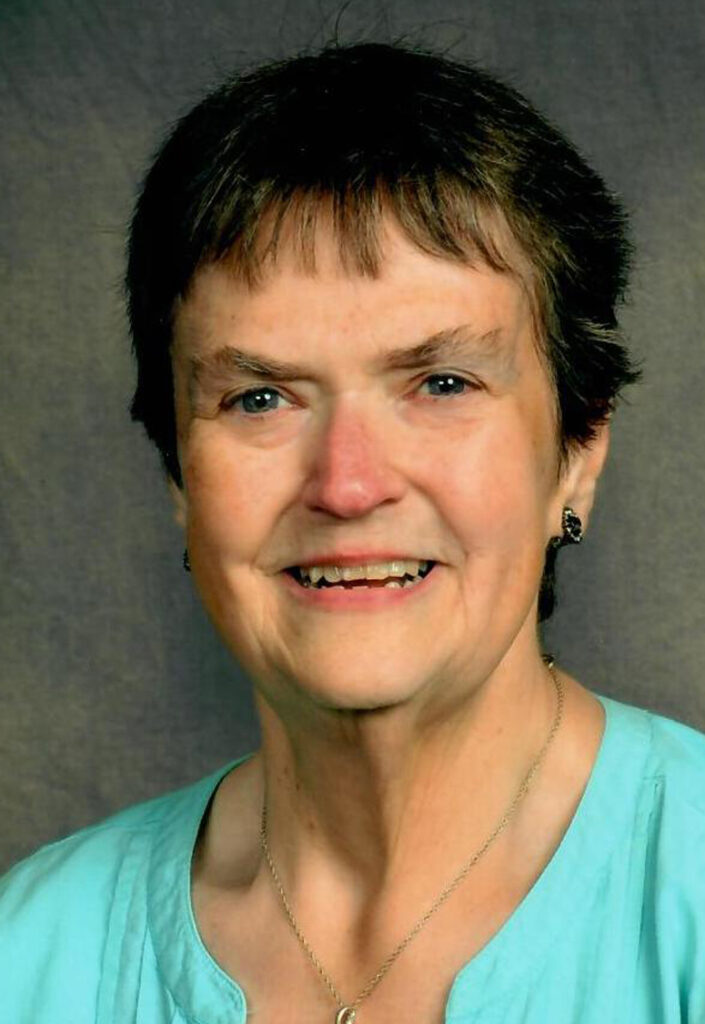 Rebecca "Becky" Louise Johnson, 69, of Ossian, passed away early Sunday morning, March 19, 2023, at her residence, surrounded by her loving family.
Becky was born March 28, 1953 in Bluffton to Raymond "Bus" & Theo (Shimer) Musser. She graduated from Bluffton High School in 1971.
She worked at the Wells County Courthouse from 1988 to 2018, when she retired. She was the Harrison Township Deputy Assessor for many years. In October 2006, she was elected as the Harrison Township Assessor. Becky and her late husband, Paul worked together for the Bluffton News-Banner as rural motor carriers for 23 years. She was a member of the Friends of Ouabache State Park, Bluffton Republican Women's Club, Franklin Electric Quarter Century Club, and a member of the Liberty Center Community Church. In October 2005, Becky was the GOP Woman of the Year for Wells County. She enjoyed embroidery, crocheting, knitting, doing decoupage, and traveling.
For 46 years, Becky was a devoted and loving wife to Paul E. Johnson, whom she married September 29, 1973. He preceded her in death May 18, 2020.
Survivors include her brothers, Monty (Penny) Musser of Fremont, Ind., and Michael "Mick" (Sue) Musser of Salem, S.C.; her brother-in-law David (Debra) Johnson of Bluffton; and her treasured nieces and nephews.
Becky is preceded in death by her husband, Paul, and her parents.
A Celebration of Life will be held at 10:30 a.m. on Saturday, April 15, 2023, at Liberty Center Community Church with an hour of visitation prior to the service.
Memorials may be made in Becky's memory to Elara Caring Hospice, Friends Who Care Cancer Relief Foundation, Wells County Friends of the Shelter, or Save the Manatee Club.
Funeral arrangements have been entrusted to the care of the Lemler family of Thoma/Rich, Lemler Funeral Home in Bluffton. Friends can send online condolences to the family at www.thomarich.com.