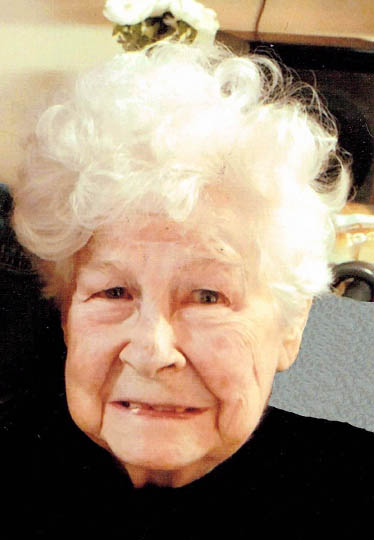 M. "Jean" Thomas, 94 of Kendallville, and formerly of Markle, passed away at Orchard Pointe Assisted Living on Sunday, March 5, 2023.
Upon graduating from Manchester College, Jean began her nursing career in private duty. After several years of private duty, Jean began working at Lutheran Hospital as a surgical nurse. She later took a position at Huntington Hospital supervising surgery prior to returning to Lutheran Hospital in the same position. During her time as the head of surgery at Lutheran, Jean was proud to have been a part of the first heart transplant surgery.
Jean enjoyed sewing and gardening, but most importantly, she loved to read. At times, she could be found with hundreds of books by her side. When Jean was not reading books, she was either doing one of her many crossword puzzles or cheering on her beloved I.U. basketball team.
Jean was known as a caregiver and supporter of all people. Even when off the clock she never stopped being a nurse. Jean constantly gave aid to those in her community in need of medical advice and attention. She was always looking to help.
Jean was born on April 1, 1928, in South Bend, as the daughter of the late Homer and Josephine (DeJarnatt) Terry.
She was united in marriage to Robert Thomas on Nov. 25, 1951, in Columbia City. He preceded her in death on May 13, 2021.
Survivors include a daughter, Jill (Kurt) Dougherty of Wolcotville, Ind., a brother, Tim (Karen) Terry of Linn Creek, Mo., five grandchildren, and 10 great grandchildren.
She was preceded in death by her parents, her husband, a son, Jerry Thomas, two brothers, Jack Terry and Bill Terry, and a sister, JoAnn Baker.
Visitation will be held from 11 a.m. to 1 p.m. on Friday March 17, 2023, at the Myers Funeral Home Huntington Chapel, 2901 Guilford Street in Huntington. A funeral service will be held at 1 p.m. immediately following the visitation.
Interment will take place at Hoverstock Cemetery in Zanesville.
Memorial donations can be made out to the Well's County Public Library in care of Myers Funeral Home, 2901 Guilford Street in Huntington.
To sign Mrs. Thomas' on-line guest registry visit
www.myersfuneralhomes.com.