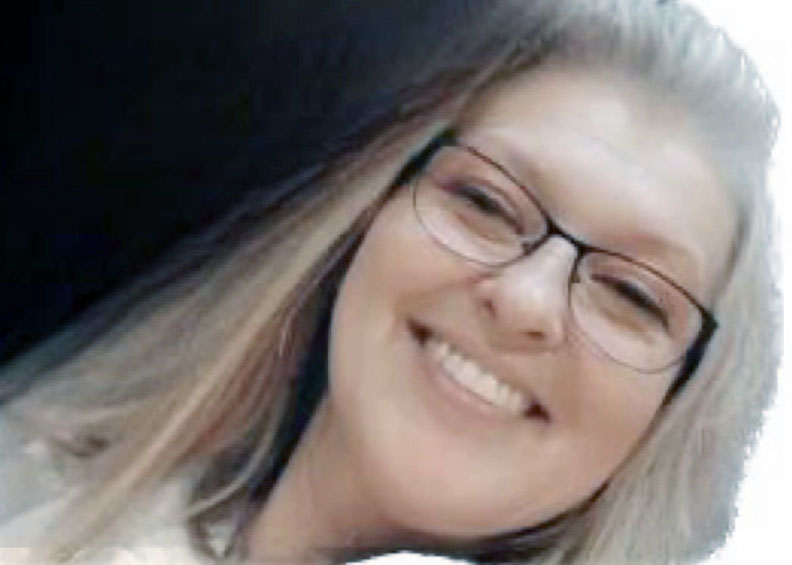 Mysti L. Betts Rogers, 50, of Poneto, passed away at 4:42 p.m. on Saturday, Jan. 28, 2023, at Dupont Hospital in Fort Wayne.
She was born on Thursday, Nov. 26, 1972, in Hartford City, Ind. She married Jeff Rogers on Thursday, Dec. 22, 2022, in Bluffton.
Mysti attended Blackford High School. She worked at Kitco, Buckhorn and Wings Etc. in Bluffton. Mysti loved sitting around bonfires, attending cookouts and going to garage sales. She loved being around people, especially her kids and grandkids. Mysti lit up the room anytime she went anywhere.
She will be sadly missed by her husband, Jeff Rogers of Poneto; mother, Connie (Hiatt), and step-father, Rick Sills, of Montpelier, Ind.; daughters, Ashlie Schambers of Bluffton, Alyssa (Jared) Taylor of Van Buren, Ind., Dakota Betts of Pennville, Ind.; siblings, Mycki McCallister of Muncie, Ind., and Torree (Richard) Mills and Travis (Heather) Sills of Montpelier; step-son, Brad Rogers of Poneto; mother-in-law, Janet Rogers of Poneto; sister-in-law, JaLyn (Chris) Gaglione of Florida; and grandchildren Shyria Schambers, Aryeigha Schambers, Brantlee Taylor, Casen Taylor, Kynzlie Castaneda, Kohen Castaneda, and Arrabella Rogers, as well as many nieces and nephews.
She was preceded in death by her father, Clifford Phillips Jr.; grandfather, Clifford Phillips Sr.; and grandparents, Clayton and Louise McCarty, Howard and Ruth Hamilton, Paul and Mary Sills, and Paul Raymond and Marion Hiatt.
Family and friends may gather to share and remember from 4-8 p.m. on Friday, Feb. 3, 2023, and 11 a.m.-1 p.m. on Saturday, Feb. 4, 2023, at Walker & Glancy Funeral Home, 109 W Windsor St. in Montpelier.
A service to celebrate Mysti's life will be at 1 p.m. on Saturday, Feb. 4, 2023, at Walker & Glancy Funeral Home with Terry Culbertson officiating. Interment will follow in the Brookside Memorial Park in Montpelier.
Arrangements are being handled by Walker & Glancy Funeral Home in Montpelier.
Online condolences may be made at
www.glancyfuneralhomes.com