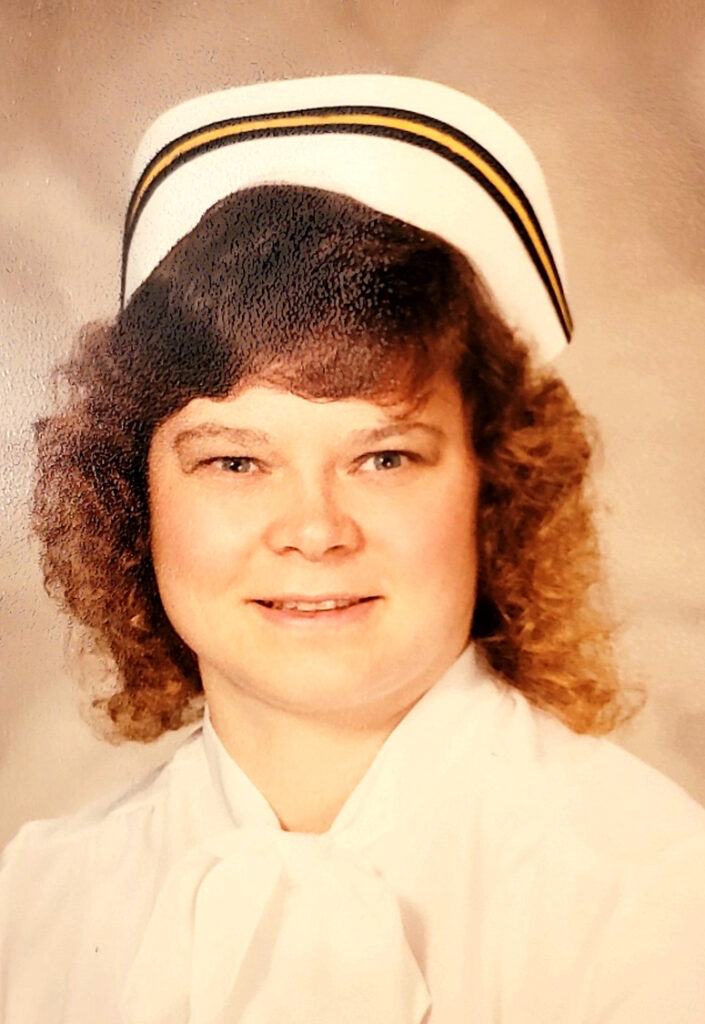 Karen Sue Romine Cahoon – dedicated wife, mother of two, and loyal friend of many – transitioned to eternal life Nov. 1, 2022, at the age of 71 in Indianapolis after a long journey with Parkinson's disease.
Karen Sue was born to Thomas and Marge Romine in Anderson, Ind. She graduated from Madison Heights High School and married Robert "Bob" Cahoon at 19. Together, the couple served in ministry and had two sons. After her two sons were born, Karen Sue returned to school and became a nurse. She found her calling and purpose in psychiatric nursing. She ended her career as a hospice nurse. Together, Bob and Karen Sue dedicated most of their 35 years of marriage to serving others and loving their community.
Karen Sue spent her retirement years as a doting grandmother. She loved to attend school events, sports games, and crafts with her six grandchildren. Karen Sue dabbled in many different crafts over the years, but her most cherished gifts to her family were the many scrapbooks she made for each member.
Karen Sue was preceded in death by her parents, Tom and Marge, and her husband, Bob. She is survived by her sons, John and wife Lisa of Bluffton and Philip and wife Angela of Indianapolis; her sister Shery (Steve) Malon of Noblesville; and her grandchildren Evan, Boston, Hayden, Jordin, Anne, and Robert.
The family invites all who knew Karen Sue to a Celebration of Life to be held at 3 p.m. Saturday, Nov. 5, at the Union Chapel United Methodist Church, 2720 E. 86th St. in Indianapolis. A visitation will be held from 1 to 3 p.m. before the service.
A graveside service will be held at 2 p.m. Thursday, Nov. 17, 2022, at the Elm Grove Cemetery in Bluffton with Pastor Sherrie Drake officiating.
In her memory, donations can be made to her memorial fund, which will support hospice organizations Compassus Hospice (Indianapolis), Stillwater Hospice (Fort Wayne), and Sanctuary Indy.
Funeral arrangements have been entrusted to the care of the Thoma/Rich, Lemler Funeral Home in Bluffton. Friends can send online condolences to the Cahoon family at www.thomarich.com