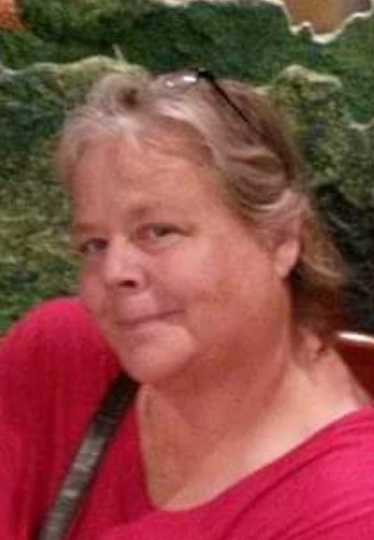 Wilma Kay Fingerhut, 71 of Poneto, passed away Friday morning, March 31, 2023 at Stillwater Hospice in Fort Wayne.
Wilma was born March 10, 1952 in Graniteville, Mo. to the late Geraldine and Clayton Swaringim.
She married Leroy B. Fingerhut on Nov. 25, 1970.
Wilma spent her early years caring for patients at the Baptist home and various other care facilities. She also fed many hungry folks at A & W, The Kozy Korner, and Grant's Inn. After her three children were born, she became a full-time wife and homemaker. Wilma and Leroy relocated to Poneto in 1986, where she was blessed with four grandchildren. She was referred to as "Aunt Wil" by her four nieces and eight nephews that will always remember the fun times and adventures she took them on. Wilma will be remembered for her generosity and loving heart. She will be missed by many here on earth while she is celebrating in heaven with those she missed that went before her.
Survivors include her husband of 52 years, Leroy Fingerhut of Poneto; her children, Barbara (Lee) Fetzer of Van Wert, Ohio, Jeanette Fingerhut and Leroy "Sonny" Fingerhut both of Poneto; her four grandchildren, Isaiah (Miranda) Fetzer, Leanna Fetzer, Brittany Fetzer, and Carol Beck; and one great-grandson, Damien Allison, all of Ohio. She is also survived by two sisters, Merrilyn Humphrey and Shirley (Mike) Griffin; and two brothers, Raymond (Melanie) Swaringim and Milford Swaringim; a brother-in-law, Kenneth (Pat) Fingerhut; a sister-in-law Teresa Swaringim all of Missouri; and her four nieces and eight nephews.
She is preceded in death by her parents; a brother Ronnie "Hoss" Swaringim; a brother-in-law, Ronnie Humphrey; and a sister-in-law Carol Swaringim.
"Until we see you again".
Visitation will be on Monday, April 3, 2023 from 3 to 7 p.m. at the Thoma/Rich, Lemler Funeral Home in Bluffton.
Funeral services will be held on Saturday, April 8, 2023, at her final resting place in Graniteville Cemetery located in Graniteville, Mo.
Funeral arrangements have been entrusted to the care of the Lemler family of Thoma/Rich, Lemler Funeral Home in Bluffton. Friends can send online condolences to the family at www.thomarich.com.