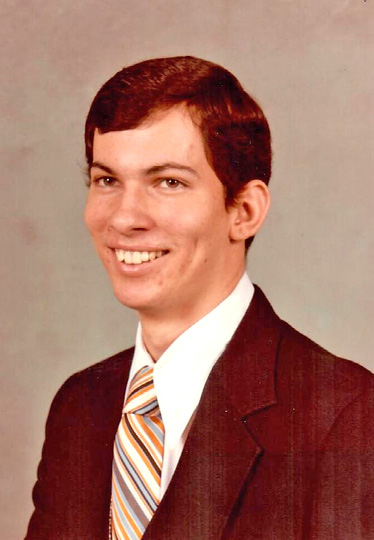 Mark A. Cowgill, 60, of Bluffton, passed away Monday morning, Nov. 22, 2021, at Byron Health Center in Fort Wayne.
Mark was born on Oct. 10, 1961, in Portland, to Phillip A. and Joyce I. (Penrod) Cowgill.
He graduated from Bluffton High School with the class of 1980. He attended Marion College for 3½ years. Mark worked for Chevrolet in Illinois. He worked for a bus company where he transported handicapped students and drove a city bus in Chicago. He also worked for Hartson-Kennedy Countertop Company in Marion. Mark enjoyed walking and riding his bicycle.
On Nov. 28, 1987, in Galesburg, Ill., Mark married Cindy S. Moore.
Survivors include his three children, Ryan Cowgill of Illinois, Jason Cowgill and Emily Cowgill of Tennessee; his mother, Joyce I. Cowgill of Markle; two sisters, Tamara S. (Keith) Stroud and Catherine J. (Kevin) Ewart both of Bluffton.
Mark is also survived by nieces and nephews, Laura (Will) Stevens of Lafayette, Casey Ewart of Indianapolis, Kera (Dean Dyson) Habegger of Liberty Center, Kory (Cierra) Stroud of Ossian, Travis (Bridgette) Ewart of Bluffton and Pat Kelley of Ossian; and an uncle, Jerry Cowgill of Albany.
He is preceded in death by his father Phillip, a brother Hugh O. Cowgill, his grandparents Alva B. Penrod, Edith O. Penrod and Mary Starr, along with several uncles and aunts: Harry W. Penrod, Robert and Anna Cowgill, Al and Mary Ester Pointer, Charles and LeEtta Cowgill, Kitty Cowgill; and a cousin, Mark Haslup; and a niece Stephanie Kelley.
Funeral services will be held at 4 p.m.. on Sunday, Nov. 28, 2021, at the Thoma/Rich, Lemler Funeral Home in Bluffton, with calling hours from 1 to 4 p.m. on Sunday, prior to the service.
Burial will take place at a later date at McFarren Cemetery.
Memorials may be made to Bluffton First Church of the Nazarene, to the Alzheimer's Association, or to the family.
Funeral arrangements have been entrusted to the care of the Thoma/Rich, Lemler Funeral Home in Bluffton. Friends can send online condolences to the family at www.thomarich.com.