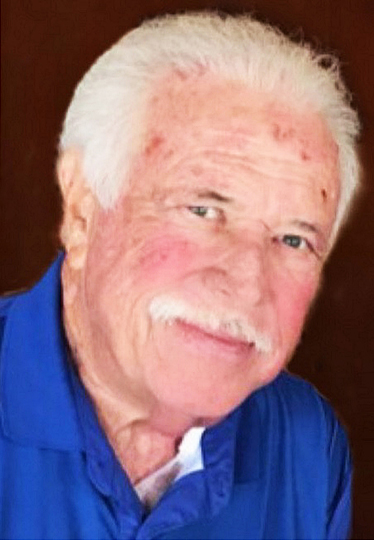 Gerald W. Dennis, 76, of Markle passed away Nov. 14, 2021, at Manatee Memorial Hospital in Bradenton, Florida.
After many years of health issues (cancer) Gerald's tired body went home to be with his Lord and Savior.
Gerald was a 1963 graduate of Lancaster Central High School in Wells County, and from Huntington College with a master's degree in business.
He worked at Midwestern United Life Insurance Company and Lincoln National Insurance Company for 25 years. Gerald also worked for Youth for Christ as a fund raiser. In 2001 he was Executive President for Retirement Marketing Services and also sales manager for 10 years. He also served as board member and president for Life Line Homes (group homes).
He helped establish Campus Life Junior Varsity in the middle schools in Huntington. Gerald was also a Sunday school teacher and active member of Markle Church of Christ.
He enjoyed eating out, playing cards and games, except for Rummy Cube, with friends. He loved antiquing, auctions and junk food at local fairs. Gerald enjoyed hosting parties and get-togethers with family and friends. He had an annual 4th of July party with awesome fireworks for the JOY Sunday school class. With RMS he had the joy of traveling to many foreign countries.
Gerald and his wife, Bonnie, played grandparents to four special children, Owen, Lane, Cade and Ella Havens, who brought such joy into their lives. Gerald and Bonnie lived in Markle and Bradenton, Fla., for years and attended Woodlawn Community Church in Bradenton. He also served as vice president, then president of Heather Hills Property Owners Association in Florida.
Gerald loved history and was an avid presidential and Lincoln memorabilia collector.
He was born on March 7, 1945, in Huntington County to Charles and Lallah (Laughlin) Dennis.
He was united in marriage to Bonnie Lou Springer on June 4, 1977; she survives.
Additional survivors include two daughters: Heidi Dennis Bermudez and Holly Dennis; a sister, Betty Ellet, and nieces and nephews.
He was preceded in death by his parents; two sisters, Dixie Harrell and Willadean Dennis; and a brother, Chuck Dennis.
Visitation will be held Thursday, Dec. 2, 2021, from 3 to 6 p.m. at Markle Church of Christ, 455 E. Morse Street, Markle. The funeral service will immediately follow the conclusion of viewing at the church.
The family requests the wearing of masks and social distancing during the service times.
Private family interment will be at the Markle Cemetery at a later date.
Memorial donations may be made to the Gerald Dennis Memorial Go Fund Me page or to the Dennis family (checks to Bonnie Dennis) to defer medical expenses. Send in care of Myers Funeral Home, P.O. Box 403, Markle, IN 46770.